Shugi Principles for Success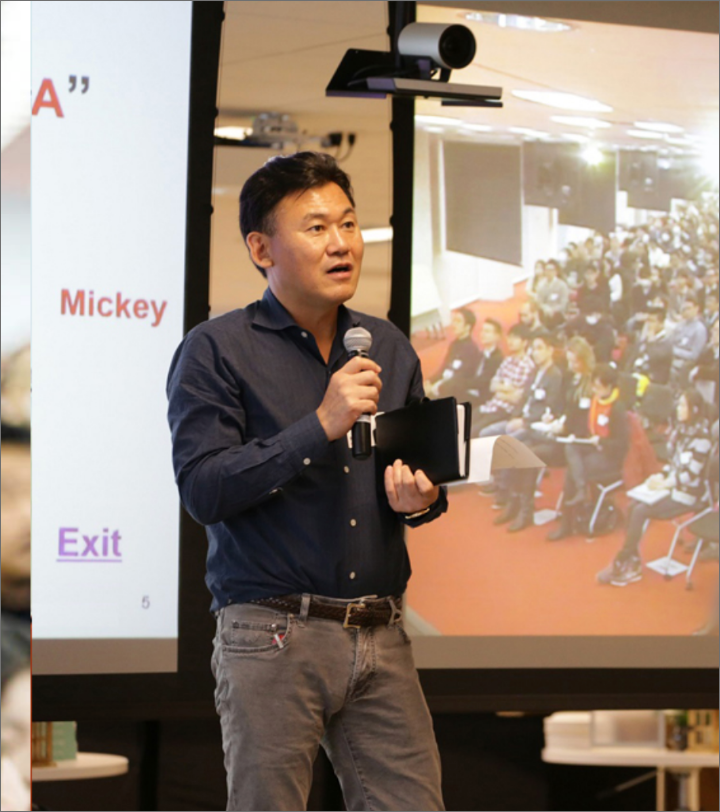 Rakuten has a number of long-standing traditions that have been passed down since the founding of the company. The "Asakai" weekly all-hands meetings is one of these traditions. Asakai (meaning "morning meeting") is an all-hand townhall meeting held every Monday morning for all employees of Rakuten. It also includes an interactive Q&A session with our CEO, Mickey Mikitani, where he shares thoughts and views on anything from corporate strategies to HR regulations with employees.The townhall is broadcast live to Rakuten offices around Japan and the world via our video conference system. This is followed by a local Asakai held for all Rakuten India employees.
The main purpose of this Asakai is to build a sense of unity amongst employees at the beginning of each week. Topics covered during the Asakai include progress towards targets for each business, best practices and success stories, reports on company-wide marketing activities and the latest technology trends. Asakai helps foster a shared awareness of Rakuten's goals by sharing executive level information. It creates an understanding of business initiatives that, at a glance, might seem to be outside the job scope of an individual employee, but the lessons learnt from these success cases can be applied across the company through "Yokoten" (horizontal deployment) and lead to deeper collaboration between services.
Shimekai is a monthly employee fun engagement activity held at the end of every month. Here each month consists of a unique theme ( fitness, music, festivals etc.) where all employees gather, engage and celebrate. This event provides a unique opportunity for our employees across various departments and teams to get together and interact with each other which in turn also boosts their interpersonal relationship at work. To help celebrate the end of the month, fun activities are arranged for employees to participate post which the winners are announced!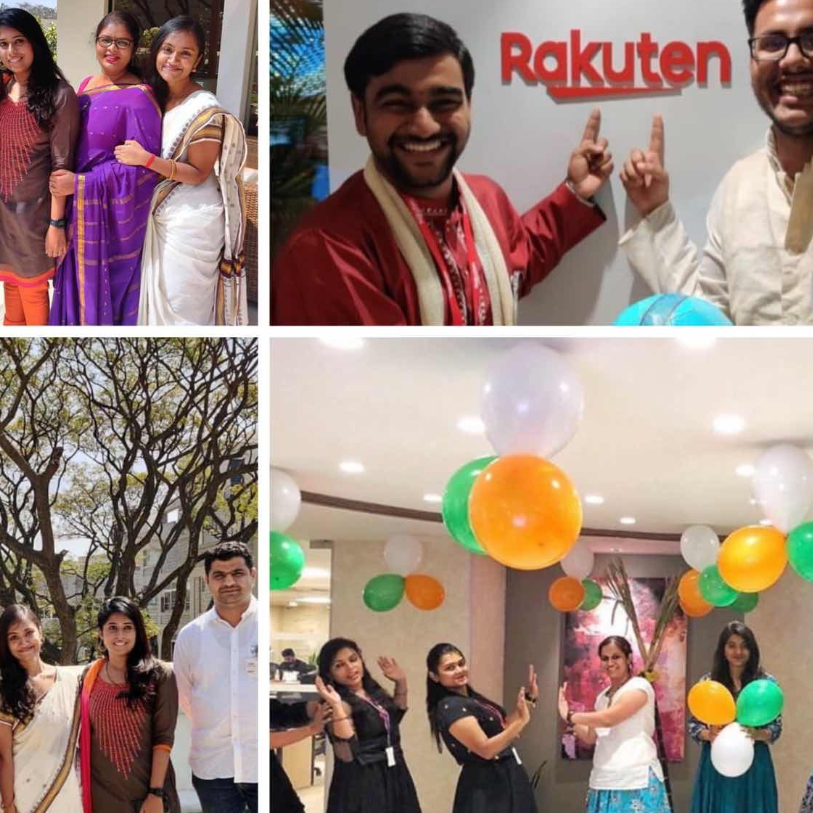 Awards & Recognition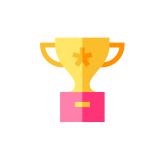 Forbes India's 100 Great People Managers
2020 - 2021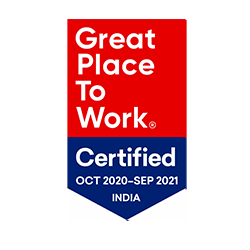 Great Place To Work
Certified Oct 2020 - Sep 2021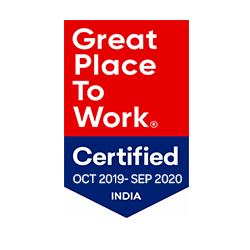 Great Place To Work
Certified Oct 2019- Sep 2020
Corporate Social Responsibility
Nammura Sarkari Unnatikarisida Government School

Rakuten India CSR adopted the "Nammura Sarkari Unnatikarisida Government School" in RR Nagar that conducts classes from 1st – 8th grade, mostly catering to. With exams around the corner, the CSR team quickly arranged for basic stationaries, cupboards for classrooms, a printer and laptop for office use.

Srirampura Girls Orphanage

The CSR team collaborated with the NGO, Need based India (A foundation for Child Care and Development) to help the all-girls orphanage in Srirampura. This orphanage is managed at a Government school campus, where 6 rooms are given for the orphanage and houses 60-70 children aged between 5-15yrs (all girls). These girls get regular hygiene stationary that helps them stay clean and healthy. Additionally, employees of Rakuten India contributed towards the renovation and construction of a brand-new kitchen. This was a joint program where the employee contribution was matched by Rakuten India and a beautiful and cleaner kitchen was built.  The CSR team has helped not only fix their housing facilities but during the Joy of giving month, along with help from other Rakutenians, we were able to gift two new dresses for the children!

Nightingale Medical Trust & Old age home

Rakuten India employees along with the CSR team collaborated with an NPO, Nightingales Medical Trust, that works on various need-based projects and programs for the well-being of Senior Citizens and persons with Dementia of all socio-economic groups. Employees of Rakuten India together sponsored apparels, meals and monetary support for the Senior Citizens as part of the Joy of Giving initiative in 2019.

Water for voiceless

During the sweltering summer heat in Bangalore, our CSR team realised that during this time period animals are often the worst hit. Hence, a program was initiated program for Rakuten employees where they were asked them to keep small pots or vessels of food and water for stray dogs, cows, birds or other animals that might need it. The CSR team also gave away free pots for employees for employees to help feed these animals in need.

Bear Rescue centre in Bannerghatta national park

Rakuten India employees along with the CSR team visited the Bear rescue centre to understand the rescue and rehabilitation operations of the sloth bears as widely known as street dancing bears. Our employees spent an entire day with the staff feeding the bears and also donated an ECG machine to their rehab centre.

Donations for Food Relief

For the past two years, Rakuten India employees have been joining hands with the CSR team in supporting Flood affected areas. Apart from monetary support, our employees donated clothes, ration and other necessary flood relief items.

Support during COVID – 19

During the Pandemic outbreak, all our employees were forced to Work From home.  But, that didn't stop Rakuten India from helping the community! Many migrant labours lost their jobs due to the Lockdown were not able to earn their bread. Therefore, our CSR team along with Robin hood Army identified a cluster of people where 1000 Food packets through our vendors Richbite were distributed by the CoronaWarriors on a daily basis.
Diversity & Inclusion
Rakuten India respects the unique qualities of its customers and employees worldwide. By nurturing their talents and passion, we believe we can succeed in our mission to create true value on the world stage. Hence, diversity is one of Rakuten's key corporate strategies. We aim to hire the brightest talent from around the world, with unique and different perspectives to best serve our customers with innovative services worldwide, because we aim to be a company ready to change the world. We want to be a driving force for the advancement of human beings and society. We are pioneers, and we want others to be inspired by what we do and to follow our lead. As a company made up of diverse people and ideas, we will strive for the realization of these values and this vision.
Crimson House Bengaluru
Our Office is located in the Central Business District, in the heart of the city! With great views and state of the art facilities, our work space is also close to the Cubbon Park Metro Station for easy commute.