Speed!! Speed!! Speed!!

We can only win by being many times faster than our competitors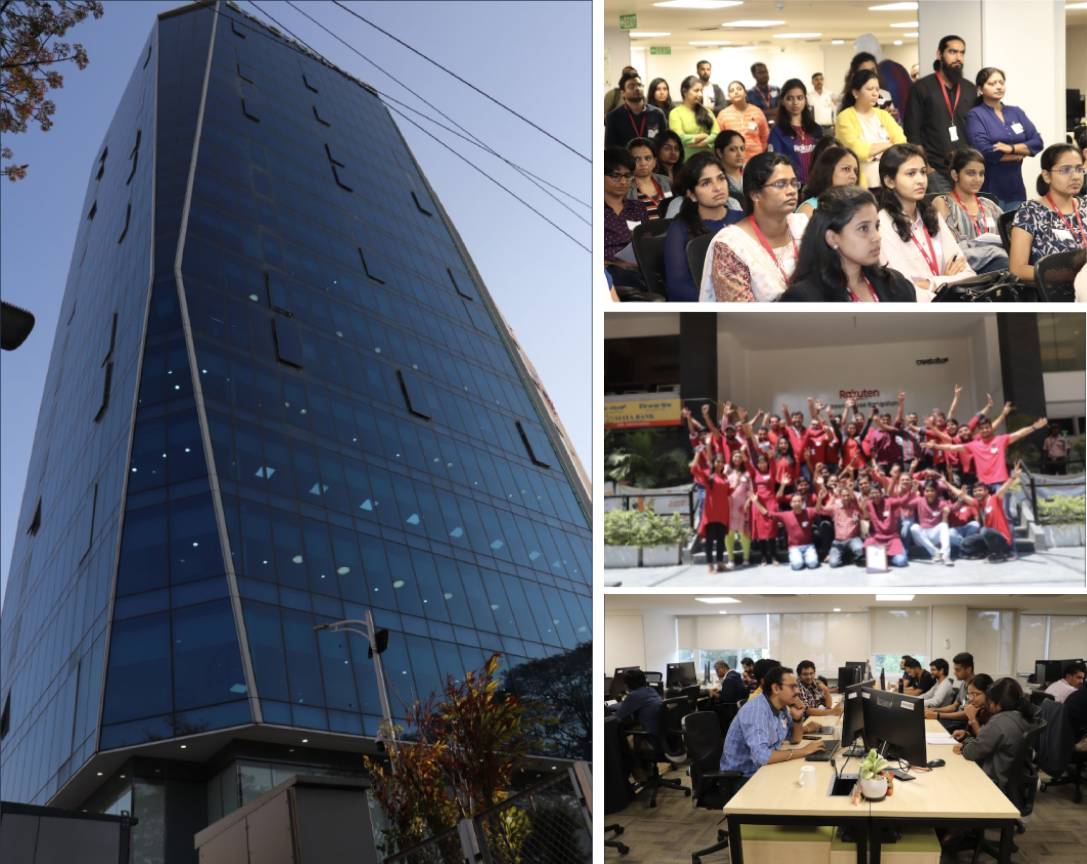 Rakuten India is the Development Centre and key technology hub of the Rakuten Group, Inc. We enable our businesses with our depth of knowledge in multiple streams of technology such as Mobile and Web Development, Web Analytics, Platform Development, Backend Engineering, Data Science, Machine Learning, Artificial Intelligence and much more. Our unique 24/7 support center ensures reliability and sustenance of the Rakuten Ecosystem. With dedicated centres of excellence for Mobile Application Development, Data Analytics, Engineering, DevOps and Information Security, we ensure the success of multiple units of Rakuten Group, Inc. With 1700+ employees and growing, Rakuten India is housed in Crimson House Bangalore in the heart of the city.
" Our employees together work towards building a better more optimistic future by empowering individuals, businesses and societies to realize their dreams! "
In 1997, Rakuten first began with Rakuten Ichiba, a B2B2C marketplace, with just six employees, one server, 13 merchants. With the mission of "empowering people and society through innovation and entrepreneurship," the Rakuten group rapidly grew with regional headquarters across the world.
In 2016, Rakuten India opened it doors in Bangalore, India, the tech city known as the Silicon Valley of India! This research and development center became a key technology hub of the Rakuten Group, championing some of the products and platforms that run the businesses. With 1000+ (and growing) Rakutenians working on the very same mission as Rakuten Group, Inc, we believe that technology and business needs must challenge each other for true innovation to rise and make a telling business impact! We have team members who work support Rakuten's global strategy across businesses such as e-Commerce, Digital, Marketing Platforms, Ecosystem Services and so on. "Walk together" is our guiding philosophy and together we continue to grow stronger by taking Rakuten's businesses to the next level with not just existing products but also create some in the relevancy of Artificial Intelligence and Machine Learning.
" We work, we play, we upgrade ourselves and continue to change the world through innovation!"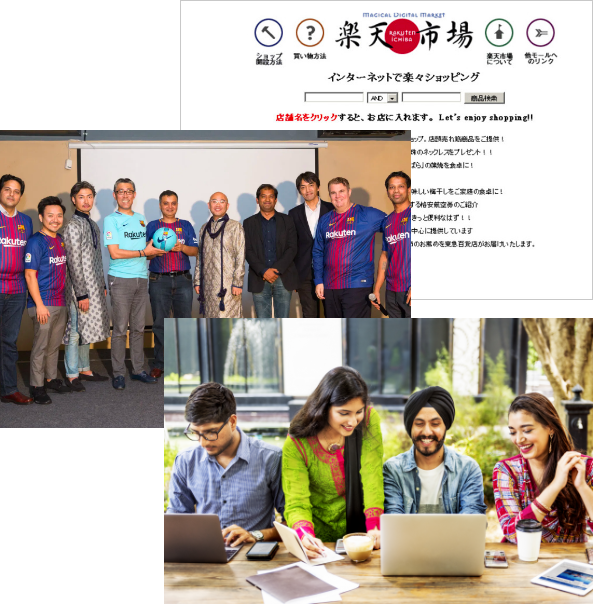 Leadership
Management Team
Board Members